Bruce Barton's ezFIND!TM
If you can't find it, you don't have it!
The greatest and most professional way ever developed to file and find everything you have including important documents, books, talks, lessons, warranties, recipes, and articles.  Any item that you want to file or keep track of, ezFIND will do it for you! It eliminates the frustration of hours of trying to find things.  It is a computer software system the entire family can use.
File it . . . don't pile it!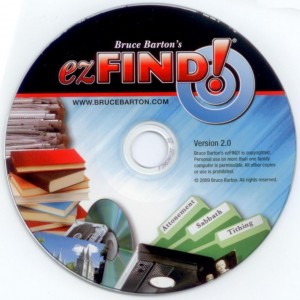 VIDEOS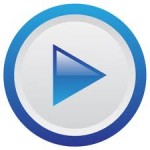 What is 
ez
FIND!
Highlight Features of
ez
FIND!
Over 1600 pre-loaded items
Complete Standard Works
Scripture Reading Schedule
Link items to scripture verses
Record inventories (books, movies, food, storage, etc.)
Add your personal notes on any item
Create indexes automatically
Keep your personal journal – including photos!
Search ability to find anything you've filed
Automatically keeps track of loaned items
Customizable
Scan items & enter quickly
Copy & paste from the internet
Share entries with other ezFind users by email!
FREE Bonus:  ScriptureKIT Book 1 and Book 2 information is preloaded into the ezFIND software
Click to Enlarge.